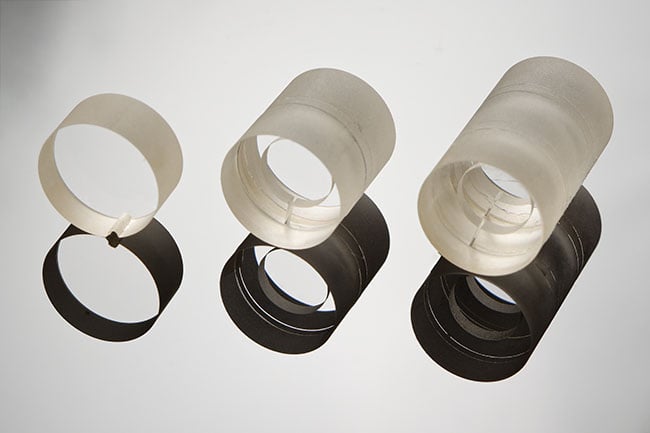 ALPHALAS offers etalons made of fused silica for wavelength tuning and single-frequency operation of lasers. Etalons with diameter 8 mm and thicknesses 0.2 mm, 0.9 mm and 1.3 mm, coated with different reflectivities in the near infrared region are available from stock.
Upgraded to resonant reflectors (stack of very high precision fused quartz flats with spacers and different number of elements), these have very high periodic spectral selectivity and very high damage threshold.
Customer-specific design is also available.