CCD Line Cameras - New Advanced Model Available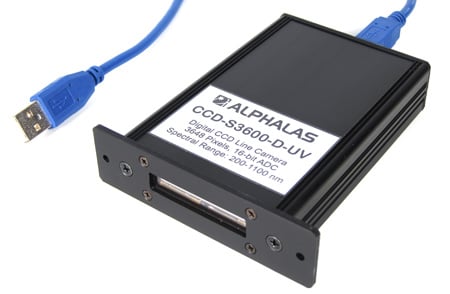 ALPHALAS GmbH has released a new advanced high-speed digital CCD line camera.
The CCD-S3600-D(-UV) includes a high-sensitivity linear CCD sensor array with 3648 pixels and UV-option, high-precision 16-bit ADC, large 32 MB of fast DDR2 onboard RAM, USB 2.0 plug & play, free drivers & applications for LabVIEW & C++ and many more unique features.
ACQUISITION & VIEWER SOFTWARE for Windows is now included for FREE!